Sports and Extra Curricular Activities:
The Institution lays special emphasis on sports (indoor and outdoor) and participation in cultural activities. A multi-Gym facility is also available for all the students in the campus.
NSS Unit:
National Service Scheme (NSS) is an Indian Govt. sponsored public Service programme. At our college, this programme aims to inculcate the qualities of social concern in students, and service the society without bias. NSS volunteers work to ensure that everyone who is needy gets helps to improve their standard of living and lead a life of dignity. In doing so, volunteers also learn from people in villages as to how to lead good life despite scarcity of resources. It also provides needed help in natural or manmade disasters by providing food, clothing and first aid to the victims.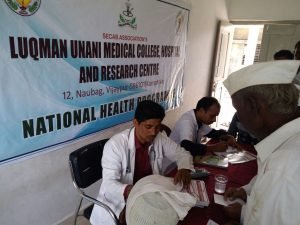 SEMINARS:
Regular Seminars, workshops and special lectures are orgnised at the college for each phase of study. These are primarily aimed at improvement in the understanding of Unani system of medicine and its practice in vogue, across the nation & abroad.These activities also include topics on effective oral communication, personality development with intent to expose the students and the staff to a wider knowledge culture back grounds.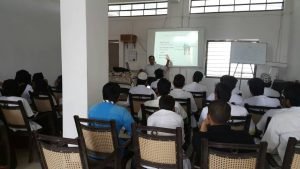 WORKSHOPS: